Stephens Construction provides the highest quality residential construction services in the Houston, Texas area.  With over 30 years of industry experience, our residential expertise is second to none and our dedication to quality is evident in every project we complete.
We take pride in constructing well-built, eye catching residences and provide full support throughout the construction process.  Our approach to residential construction ensures accuracy, full scope of work, and complete client satisfaction.  Our services include:
Space planning and initial plan design
Critical Path Method (CPM) Scheduling to align lead times and delivery dates for materials and equipment
Daily management and coordination of Site Supervision
Management and coordination of subcontractors
Full compliance in accordance with local, State, and Federal code
Scheduling and coordination of all testing and inspection requirements
Obtain permits and certificates necessary for construction and occupancy
Development and completion of punch list for outstanding construction items
Our areas of residential construction expertise include:
Remodels & Renovations
Custom Homes
Custom Design-Build
Reconstruction
Consulting
Remodels & Renovations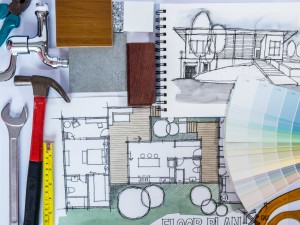 Stephens Construction has custom built dozens of homes and we bring the same innovative design, effective space planning, and precise execution to our residential remodel and renovation projects.  We adhere to the highest standards of craftsmanship, professionalism, and customer service to produce quality work and foster long standing relationships with our customers.
Whether you are looking to refresh your current home, return it to its original glory, or completely renovate and remodel, our creative and cost-conscious approach to home remodeling delivers both stunning results and cost efficiency.  We stand by our commitment to quality and provide detail budgets, accurate accounting, and clear timelines to ensure we exceed our clients' expectations.  We also hold our subcontractors to the same levels of craftsmanship, integrity, and customer service by which we define our company.
We are respectful of our clients' homes and are dedicated to leaving a clean jobsite, every day.  We make every effort to confine dust and debris to the remodeling area(s) by using plastic, zippered walls.  We also stage remodeling to limit disruption to the clients' living situation.
Our innovative designs, creative space planning, and dedication to quality work, combined with our careful attention to detail, clean-up, and high standards of customer service, truly set us apart from other contractors and allow us to enjoy a high degree of repeat and referral business.
Our expert residential remodel and renovation services include:
Kitchen Remodels
Bathroom Remodels
Room Additions
Media Rooms
Wine Rooms & Cellars
Home Offices
Second Stories
Garages
More!
Custom Homes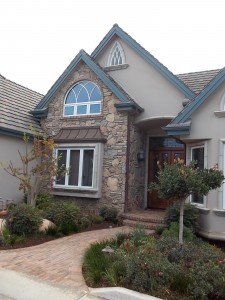 As one of the original general contractors in southern California, Stephens Construction enjoys a longstanding, stellar reputation for quality, custom construction.  Having designed and built numerous custom homes throughout the country's most esteemed real estate, Stephens Construction is deeply experienced constructing innovative, well-built, custom homes.  We specialize in the design nuances and aesthetics that define custom construction and deliver stunning results.
Stephens Construction has extensive experience working with architects, interior designers, and engineers to design and develop quality, custom construction and the most effective space planning.  Leveraging these relationships, we work with our subcontractors to ensure the work produced upholds the highest levels of quality and to ensure each of our projects is completed on time and within budget.  We strive to build dream homes that surpass homeowner's expectations and we look forward to serving the residents of Houston, Texas.
Custom Design – Build
Stephens Construction specializes in custom, high quality, innovative design-build projects.  Our services include:
Feasibility studies
LEED
Total design-build
Conceptual land planning
Plan review for simplicity and economy of construction practices
Value engineering
Complete turn-key projects
Coordination with architects, engineers, interior designers, and space planners
Established business partnerships with vendors and maintenance suppliers
Sensitivity to clients' visions, wants, and needs
Access to specialty materials and products
Access to fabricators of custom windows, doors, and case work
Reconstruction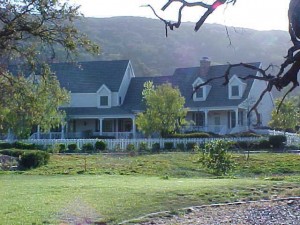 When disaster strikes, Stephens Construction is here to help!  We are sympathetic to our clients' loss and understand that in both single family residences and condominiums, certain considerations must be made when a home is affected by disaster.  We have vast experience in reconstruction including fire reconstruction, flood damage, hurricane damage, and other natural disasters.  From estimating the cost of repairs to efficiently cleaning the site, assisting with insurance filings to providing expertly planned and implemented reconstruction services, Stephens Construction is here to help you rebuild.
We offer a full spectrum of disaster related reconstruction and restoration services for victims of fires, floods, hurricanes, and other natural disaster.  We understand the nuances of disaster-related residential reconstruction and do everything we can to make the reconstruction process as easy and worry-free as possible.  We take great care in working quickly and efficiently to bring your home back to pre-loss status.
Stephens Construction offers competitive, comprehensive, and superior emergency construction contracting services from the planning stages through occupancy. Each project becomes our priority and our customers receive personalized attention from our owners to ensure complete customer satisfaction.
We can provide turn-key construction services for both commercial and residential customers that include emergency repairs, reconstruction, remodel and repair, and finished build-out.
Our emergency construction and disaster reconstruction services include:
Insurance Restoration (Fire, Flood, Vandalism, Natural Disasters, & Accidents)
Emergency Board Ups
Demolition
Debris Removal
Tenant Finish Out
Commercial Renovations
Roofing
Painting (Interior & Exterior)
Flooring
Wall Coverings
Multi-Family Rehab
Plumbing
HVAC Systems
Electrical
Consulting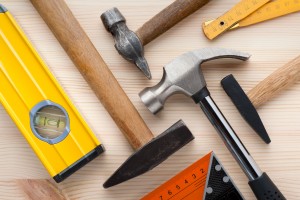 Drawing on over 30 years of experience in the construction industry, Jim Stephens, Owner, provides an array of direct residential construction consulting services.  Able to see the big picture and approach all residential construction jobs with a complete understanding of the full scope of the project, Stephens Construction offers expert residential construction consulting and construction management services.
Utilizing effective leadership, sharp attention to detail, and a thorough knowledge of virtually every aspect of residential construction, Jim Stephens offers expert guidance, oversight, and construction consulting services.
Our comprehensive residential construction consulting services are tailored to fit each client's needs and include:
Contract Review and Negotiations
Construction Design Reviews
Bid Phase Management
Value Engineering
LEED Construction & Consulting Evaluations – Green & Energy Efficiency
Earned Value Management
Peer & Plan Review
Cost Estimating & Evaluations
Change Order Analysis
Contract Risk Analysis
Critical Path Method (CPM) Scheduling
Productivity Analysis
Dispute Avoidance & Resolution
Project Control Systems
Inspection and Quality Assurance
Subcontractor Recommendations
Architect/Engineer Selection
Providing Suppliers
Creating Materials Lists
In addition to full service residential construction consulting, Stephens Construction also offers construction project management services.  Jim Stephens' proven expertise and ability to provide seamless integrative construction solutions makes him the go-to when it comes to managing residential construction projects.  Mindful of the project as a whole and fully aware of the intricacies of residential projects, we work closely with owners, architects, engineers, sub-contractors, inspectors, and other parties to provide seamless integration of all stages of the construction process.  From pre-construction to project closeout, Jim Stephens delivers proactive management and expert guidance for all forms of residential construction.
By managing the construction process from start to finish and facilitating a complete, coordinated effort by all contractors, sub-contractors, vendors, and suppliers, our project management consulting services ensure quality construction, complete coordination of the construction process, mitigation of complex problems, and cost-effective solutions.
Our construction project management services include:
On-site Management
Contractor Oversight
Constructability Reviews
Cost Management
Construction Bid Evaluation
Change Order Reviews
Schedule Oversight
Critical Path Method (CPM) Scheduling
Total Float Management
Quality Assurance & Control
Dispute Avoidance
Claims Mitigation
Performance & Productivity Assessments